Buyer's Guide: New Motorcycle Accessories For Harley-Davidson Bikes
Chaparral Motorsports
|
April 25, 2012
|
Last Updated: May 1, 2020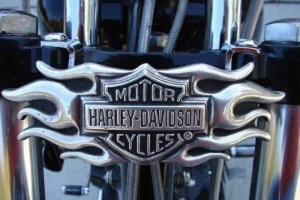 Harley-Davidson is one of the most popular motorcycle brands in the country, and many riders love to be able to customize their Harleys. The manufacturer recently announced the release of four new motorcycle accessories sure to please hog-lovers.

The new Rider Running Boards are made for touring motorcycles, reports Cycle News. These platforms attach to the side of the bike and give riders more room to rest their legs, which is important for longer journeys. The running boards can be used in conjunction with Extended Reach Foot Controls to give long-legged riders the ability to really stretch out on their bikes.

Meanwhile, the new Black Ice Nine-Spoke Touring Wheel is designed for those who really want to complement their motorcycle tires with a stylish upgrade. The sleek wheel offers a black chrome look for those who think their bike looks better with as much black as possible.

Riders can put on their Black Ice wheels with the 64-piece Premium Tool Kit. This kit contains everything a rider needs to perform routine maintenance on a Harley, and tools are custom-made so that riders can handle just about anything on their bike.

Finally, the Smokey Chrome Air Cleaner Trim is a new cover for the bike's air cleaner that features a skull design against a black background, for those who want to give their bike a bit more attitude.