AMA Wants Members To "Ride For A Cause"
Chaparral Motorsports
|
April 18, 2012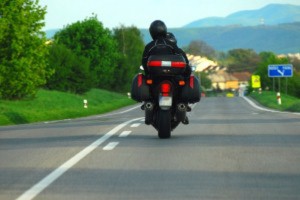 April marks the American Motorcyclist Association's annual Get Out and Ride! Month and this year each week is devoted to a different theme. The organization recently announced this week is Get Out and Ride For a Cause! Week, where motorcyclists are encouraged to donate their time to whatever charity they choose.

The AMA is hoping that riders take this week to strap on their motorcycle helmets and do some good in their community. Whether it's organizing a charity ride or simply volunteering, the group wants to see its members make a difference this week.

"Motorcyclists are well known for their generosity, kind spirits and warm hearts, and this week we are honoring the hundreds of thousands of riders who do their part to make life better for others, and for their support of motorcycling," said AMA President and CEO Rob Dingman.

Those who "Ride For a Cause" this week are encouraged to share their stories on the AMA's Facebook page, where they can also enter a trivia contest. Correct submissions to the trivia contest qualify participants for a chance to win a brand-new motorcycle jacket.

This Friday has also been dubbed "Freedom Friday," where the AMA encourages members to read up on issues threatening rider freedoms, such as motorcycle-only police checkpoints.