Auction Will Feature Oldest-Known U.S. Motorcycle
Chaparral Motorsports
|
April 13, 2012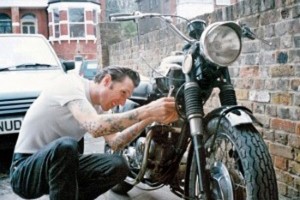 An upcoming auction on April 21st will feature the oldest-known unrestored U.S. motorcycle in existence, a 1903 Indian.

Indian was one of the very first U.S. motorcycle manufacturers, and to find a bike as old as 1903 is truly rare. It's even more uncommon to find one that hasn't been professionally restored, which might make the bike look prettier but tends to kill the value for collectors.

This particular model belonged to Charlie Alder, Jr., who inherited the bike from his father. Reportedly, Alder Sr. paid $50 for the bike in the 1950s, before it had value as a collector's item.

Now, the price of the bike could be so high that the auctioneer isn't even speculating. A recent auction saw an unrestored 1906 Indian go for $75,000, although that motorcycle wasn't technically the oldest U.S.-made bike in existence.

"This motorcycle predates the Harley - the bike most Americans associate with homegrown motorcycles," said Steve Rinker, who owns an Indian restoration shop in West Virginia. "The handful of 1902 Indian models that were built were deconstructed, their parts used to build the 1.75-horsepower 1903 models. And as far as we know, this is the only unrestored 1903 still in existence."