Casey Stoner Continues Dominance In Second Day Of Qatar Testing
Chaparral Motorsports
|
April 6, 2012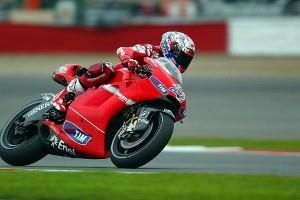 Casey Stoner stayed on top for the second day of testing in Qatar, once again turning in the best lap time ahead of the MotoGP season opener this weekend.

For awhile, much of the attention was on Jorge Lorenzo, who had the best lap time out of any rider for nearly the entire session. Things looked even better for the Yamaha rider when he finished his fastest lap of the day with 3 minutes and 20 seconds left in the test, posting 1:56.174 time.

Yet Stoner wasn't off the track just yet, and 40 seconds later Lorenzo could only look up at the board in disappointment. Stoner went around the track in 1:55.960, being the only rider to get out of the 1:56 range. Stoner has won four of the five past races in Qatar, and definitely looks like the man to beat for the opening race.

The day wasn't so good for Valentino Rossi, who is still trying to get used to the new Ducati Desmosedici GP12, reports CNN. Rossi complained of trouble with his motorcycle tires during the session.

"I used the hard tire the whole session, trying to do a lot of laps in order to understand it. The new tire is much better for warming up, so good for safety, but it started to slide a lot after some laps and made some of the under-steer worse."