BMW Offers Incentives For Riders To Learn Safety Basics
Chaparral Motorsports
|
March 30, 2012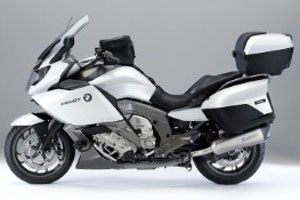 Motorcycle safety is extremely important, and it takes more than just wearing a motorcycle helmet to be safe on the road. There are plenty of courses riders can take to improve their knowledge and skills. Those who have been thinking about participating in the Motorcycle Safety Foundation (MSF) Basic RiderCourse will have an extra incentive to do so. BMW Motorrad USA will be awarding graduates of the program with $500 of BMW Riders' Apparel when they buy the brand's bikes, according to Ultimate Motorcycling.

"Many new or returning riders are reluctant to invest in quality riding equipment, yet, as with most activities, the right equipment can significantly enhance your riding pleasure and reduce the likelihood of injury," Frank Stevens, sales development manager for BMW Motorrad USA, told the news source. "We'd like to introduce these new and returning safety-conscious motorcyclists to BMW products that are designed to enhance rider safety and performance."

The MSF Basic RiderCourse teaches new riders the correct way to operate a bike, with 10 hours of on-bike time and five hours of classroom instruction. BMW is not the only company to offer motorcycle gear that helps riders stay safe on the road. Even riders who aren't planning on purchasing BMW bikes can still take advantage of safety courses and find the perfect motorcycle boots, riding clothes and other motorcycle accessories to keep them safe on the road.