Product Review: Earplugs Can Prevent Permanent Hearing Loss For Bikers
Chaparral Motorsports
|
March 29, 2012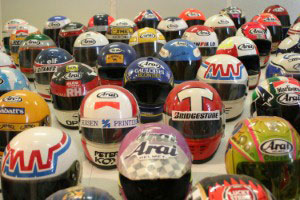 If you've ever ridden a motorcycle, you know how loud it can get, even if your motorcycle helmet blocks out a significant amount of wind. Some helmets do a better job of keeping things quiet on the road, but many riders choose to wear earplugs as well. Motorcyclist Online reports that earplugs can be extremely helpful when it comes to protecting your ears from damage. Whether the bike's engine is deafeningly loud or you're dealing with the high volume of wind rushing past your head when riding on the highway, enough exposure to so much loud noise can permanently damage your hearing.

"First, no matter what the application, the quality of the plugs is crucial to prevent added amplification of noises you intend to block," Glen Hood, the CEO of Big Ear Hearing Health Technologies, told the news source. "The occluded length of an earplug from your eardrum is what signifies whether this noise is increased or decreased. The closer an earplug is to your eardrum, the less added or amplified noises you'll have."

According to Popular Mechanics, there are many options for custom ear plugs. The process of forming a custom plug involves injecting a goo into the ear to create a mold that fits a specific ear perfectly. Even if you don't want to spring for such a luxury, wearing generic ear plugs is still better than going without any protection at all.