AMHF To Announce Nominees As Well As Hall Of Fame Inductees
Chaparral Motorsports
|
March 28, 2012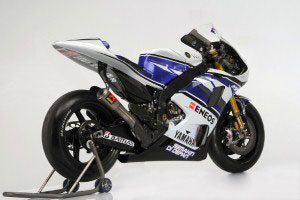 Every year, the American Motorcycle Heritage Foundation (AMHF) inducts new members into its AMA Hall of Fame, and this year, for the first time ever, the names of runners-up will also be made public. On April 2, they will announce the inductees as well as the men and women who were nominated. The Hall of Fame honors the legends and heroes of the community to preserve the history of motorcycling.

"While in previous years only the inductees have been announced, this is the first time that we will announce the names of our nominees, each of whom is a worthy contender," said AMHF Board of Directors chairman Jeff Heininger. "Supporters and fans of the Hall of Fame have encouraged us to do this, and the enthusiasm generated by these announcements is one more way for us to acknowledge the tremendous contributions each of these individuals has made to the sport, business and lifestyle of motorcycling."

The nominees are selected for their contributions to two sections of motorcycling - competition and non-competition.The competitive category encompasses flat track, motocross/Supercross, off-road, roadracing and specialty competitions. Non-competitive denominations include motorcycle rights advocacy and leadership; design and engineering leaders; and industry leaders.