AMA Announces Six Award Recipients Who Have Made An Impact On Motorcycling Community
Chaparral Motorsports
|
March 16, 2012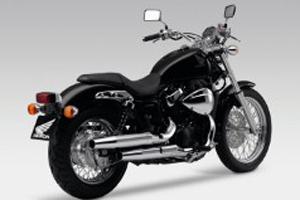 The American Motorcyclist Association (AMA) Board of Directors recently announced it would be giving six individuals prestigious awards to acknowledge their impact on the motorcycle community. This includes motorcycle rights activist Jerry Abboud, who will receive the AMA Dud Perkins Lifetime Achievement Award for his effort to protect the interests and rights of motorcycle, ATV, snowmobile and personal watercraft users against unfair laws and regulations.

"The AMA Board of Directors is pleased to honor these six men and women who have done so much for motorcycling," said AMA board chairman Stan Simpson. "The world of motorcycling is in better shape and more fun because of the efforts of these individuals. We all owe them a sincere thanks, and these awards are our way to show that appreciation on a national level and commemorate their accomplishments for future generations."

Retired U.S. Rep Gabrielle Giffords will be presented with the AMA Bessie Stringfield Award. Giffords served on the Congressional Motorcycle Caucus and has worked with the AMA on numerous occasions to protect riders' rights. She has also ridden for more than 20 years, and her husband reports that she plans to ride again after recovering further from being shot during an assassination attempt last year.

Other riders being given awards are Bernie Bredbenner Jr., William Wollner, Jay Hall and Robert Althoff.