Audi/Volkswagen May Buy Ducati
Chaparral Motorsports
|
March 14, 2012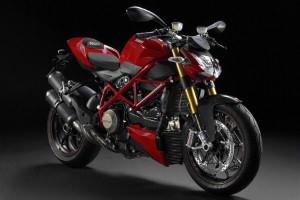 German automaker Audi is reportedly in talks to acquire superbike manufacturer Ducati, according to Reuters.

Two sources familiar with the matter told the news outlet that talks have begun with regards to the Italian motorbike company, which has been up for sale since 2008. The company is reportedly looking to receive $1.1 billion, although a large percentage of that would go toward paying down debt that Ducati has accrued over the years.

The move would put Audi and its parent company Volkswagen into the motorbike market for the first time. It would position them to go head-to-head with top rival BMW, which is the only luxury automaker to also offer motorcycles.

The buy-out would not only be about selling motorcycles, however. Volkswagen makes a wide variety of engines for a broad range of vehicles. However, the company has never been an expert in light engines that deliver a lot of power - which fits with what Ducati does best. The technology from these smaller engines could potentially be used to help the automaker achieve better fuel efficiency.

Volkswagen CEO Martin Winterkorn was coy when asked about the potential acquisition at the company's annual earnings conference this week.

"I like everything that's red," he reportedly said, referring to the Italian manufacturer's trademark color.