Recall Announced For Kawasaki Ninja And Versys Sport Bikes
Chaparral Motorsports
|
March 7, 2012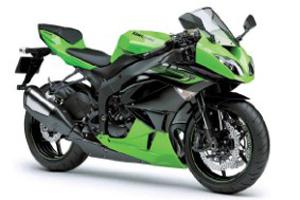 Kawasaki recently issued a recall for a number of their 2012 model-year sport motorcycles for an issue with the passenger foot pegs. The recall includes 793 Ninja 250R, Ninja 650 and the Versys 650 motorcycles. Special clips called circlips on the mounting pins for the foot pegs are prone to breaking due to engine vibrations.
If the circlips break, the foot pegs could come loose, which can be dangerous for the passenger and potentially distract the driver, increasing the risk of a crash. Motorcycle.com reports Kawasaki first spotted the issue when the circlips were breaking during installation at Kawasaki Malaysia this past December.
The company claims a batch of clips was not properly prepared during their production, and Ninja and Versys bikes manufactured between September 13, 2011 and October 25, 2011 will need to have the part replaced.
While mechanical problems don't always result in a recall, they can still happen at any time. Riders can protect themselves by wearing appropriate clothing, motorcycle helmets and motorbike boots while riding.