Florence, South Carolina, Motorcycle Expo To Be Held This Weekend
Chaparral Motorsports
|
March 1, 2012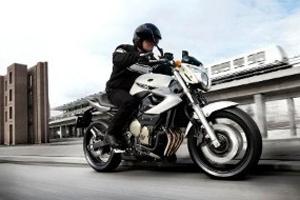 Spring isn't even in full swing yet, but bikers on the East Coast are gearing up for the next major motorcycle event of the season - the Motorcycle Expo in Florence, South Carolina. This event is a precursor to the Myrtle Beach Bike Week, which is set to take place in mid-May. Local news provider SCNow reports this is the largest family-friendly biker gathering in the area, but is nothing like Bike Week.

"It's basically a motorcycle trade show, not a biker rally," Nick Hooker, marketing manager of the Florence Civic Center where the event will be held, told the news source. "This event will be an economic booster to the area that will hopefully show motorcycle enthusiasts up and down the East Coast that Florence is a destination and gathering place."

On March 3, more than 100 vendors will be in attendance, displaying their motorcycle gear and motorcycle accessories. There will also be demonstrations, drag bikes on display and even a performances by a Hank Williams tribute band and biker-rocker chick Geneva.

This one-day event is a fun way for bikers to get psyched up for the many upcoming Bike Week events that will be held this spring and summer along the East coast, such as Myrtle Beach and Daytona.