Saddlemen Sponsors New AMA Rookie Of The Year Award
Chaparral Motorsports
|
February 29, 2012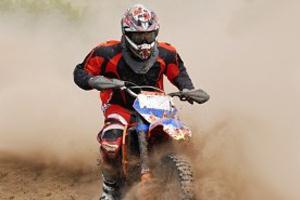 Thanks to a new deal with Saddlemen, AMA has announced the return of the Rookie of the Year program to its AMA Pro Road Racing and AMA Pro Flat Track competitions, reports Cycle News.

Saddlemen, which makes motorcycle seats and accessories, will be putting up $5,000 for the winner of the award. All riders in their first year of competition for either the AMA Pro Road Racing's GoPro Daytona SportBike division or AMA Pro Flat Track's Harley-Davidson Insurance Grand National Championship are eligible for the prize.

"Highlighting the highly competitive up-and-coming talent which AMA Pro Racing has long been known for is something that we care dearly about," David Atlas, Chief Operating Officer of AMA Pro Racing, told the news source. "The Saddlemen Rookie of the Year award is one of the components that will help us continue to cultivate world-class motorcycle talent in our ranks."

Per the terms of the deal, riders in their first year must apply now to be considered for the award by season's end. They must also add a Saddlemen patch to their racing leathers and wear the patch for every race of the season to qualify for the potential bonus.