The Quail Motorcycle Gathering To Feature Many Rare Bikes
Chaparral Motorsports
|
February 23, 2012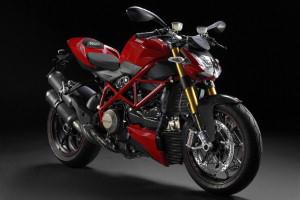 This May, the Quail Lodge Golf Club will host the fourth annual "The Quail Motorcycle Gathering," and this year's event will focus on the evolution of the motorcycle. There will be a number of bikes on display for this one-day event, including cruisers that have been displayed at the Pebble Beach Concours d'Elegance and the bikes of riding legends Marty Dickerson and Dan Gurney.
Dickerson, an AMA Motorcycle Hall-of-Famer, set many speed records and won plenty of races back in the 1950s. His 1948 Vincent HRD Rapide Racer will be on display at the gathering. Atop this bike, Dickerson set a speed record at the Bonneville Salt Flats, racing to 129 miles per hour in 1953.
"We are thrilled to continue our tradition of bringing collectors and enthusiasts from around the world together in Carmel for a day-long celebration of some of the most iconic and innovative motorcycles in history," said Gordon McCall, co-founder of Quail. "With The Quail Motorcycle Gathering, we're able to not only showcase legendary motorcycles of the past, but also spotlight new motorcycle designs and engineering innovations."
For the first time, the event will also feature a Superbike Class to honor its history, riders and innovations.