Steward Baylor Wins Second Race In Georgia Mud
Chaparral Motorsports
|
February 22, 2012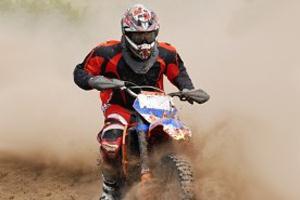 One of the true tests of any outdoor motorsports competitor is being able to deal with all types of terrain, and Steward Baylor has certainly proven that in the first two races of the AMA Rekluse National Enduro Series.

In the opening race of the season, Baylor surprised many by taking the win in the desert, expertly handling the sand as he bested his fellow riders. This past weekend, he was able to make it two in a row by conquering the mud flats of Greensboro, Georgia.

The track was always meant to test the riders' ability in the mud, but things were made even worse by heavy rains that pounded the area the night before. Needless to say, riding was quite sloppy as riders contended with the tough conditions.

"It feels awesome to get this win," said Baylor. "When I started the year I never expected to do this well. I didn't feel so comfortable when I was watching the rain come down, I know there are a lot of strong mud riders here, but I just kept pushing and it all came together."

In the overall standings, Baylor is now 14 points ahead of Mike Lafferty, who took third place in Georgia. Cory Buttrick, who came in second place in the mud race, is just three points behind Lafferty in third overall.