MotoGP Riders Complete Day 2 Of Sepang
Chaparral Motorsports
|
February 2, 2012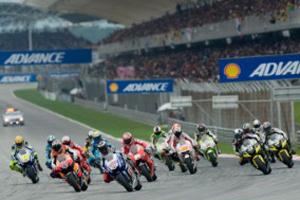 Motorsports rider Casey Stoner was apparently not bothered by his bad back in Day 2 of testing at the Sepang track in Malaysia, as the Australian racer dominated the other riders on his way to the top of the standings.

Stoner made up for lost time by setting a blistering pace of 2:00.895. That was actually a faster time than he performed in the actual race in Sepang last year, although he was just shy of his personal best on the track. Still, considering the rider says that he has some lingering pain in his back, it was an impressive time, reports Cycle News.

"Everything's gone pretty well for us today," Stoner said. "I wouldn't have done as many laps as I'd like to do, and, believe it or not, yeah, I would like to do some more laps today. But, yeah, we're pretty happy with everything we did."

Although Stoner ended up with the fastest time, he wasn't on top of the leaderboards at one point. After Ben Spies finished his lap, the board said that he beat Stoner by 2.5 seconds - which would have been the fastest anyone had ever been around Sepang, if it had been correct. After the technicians realized the error, they adjusted Spies' time. The American ended up second best to Stoner, just 0.15 seconds behind him.

"That was just... I don't know how that came up," Spies told the news source. "I was laughing about it pretty hard. I don't think it scared too many people."