Zero Motorcycle's 2012 Lineup Now In Production
Chaparral Motorsports
|
January 31, 2012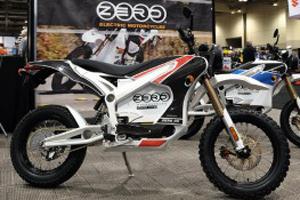 Electric motorcycle manufacturer Zero has announced that their 2012 lineup is now in full production, with the Zero S, DS, X, MX and XU on their way to dealers now.

The Zero motorcycles have gotten some upgrades for the new year. Both the S and DS have new batteries that increase their top speed and range. The models are available in 6 kwh or 9 kwh configurations, which results in 76 or 114 miles of range, respectively. The S street bike can hit 88 miles per hour, while the DS manages a respectable 80.

"It's an amazing feeling to watch the fruition of so much hard work and effort as it comes into being and becomes something that is so special and unique," said Scot Harden, vice president of global marketing for Zero Motorcycles. "We are very proud of our dedicated team at Zero Motorcycles. Without their passion and dedication to building the very best electric motorcycle, we wouldn't be in the position we are today. The progress being made is phenomenal, every model in the lineup goes faster, further and is more fun than ever before."

While the S and DS are the most popular, the company has also added the X dirt bike, the MX motocross model and the XU vehicle designed for inner city riding.