Carmelo Ezpeleta Pushes Forward With MotoGP Changes, Despite Manufacturer Resistance
Chaparral Motorsports
|
January 31, 2012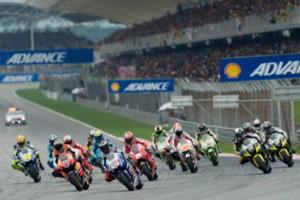 Dorna CEO Carmelo Ezpeleta is responsible for MotoGP, which can make him a target of criticism. One controversial move instituted by Dorna and Ezpeleta is the introduction of new Claiming Rule Teams (CRTs) to the field for the 2012 season. The goal is to make the racing more interesting and allow for a larger grid, but its been met with some resistance by the manufacturers. Yet according to a recent interview with Cycle News, Ezpeleta is not done yet.

Essentially, the CRTs are an affordable way for companies to get involved in MotoGP. The bikes are not expected to be anywhere near as fast as the MotoGP prototypes from the major factories, but Ezpeleta is hoping to bring them closer together with new rules and regulations in 2013. Essentially, the Dorna CEO says his goal is to decrease the gap between the MotoGP stalwarts and the new CRTs.

Of course, manufacturers who have invested millions in their bikes aren't exactly fans of that idea. While Ezpeleta says that these bikes will always have an advantage, he's not budging simply because the factories are upset.

"Why do I need to be prisoner of the regulations made by them to maintain the technology when I'm not sure if they will continue or not?" the boss told the news source, referring to the fact that the factories could walk away at any time and leave MotoGP desperate for more bikes.