Las Vegas Motorcycle Auction Takes In More Than $4 Million
Chaparral Motorsports
|
January 23, 2012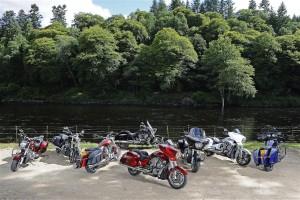 The Las Vegas Motorcycle Auction pulled in more than $4 million over the weekend, as motorcycle fans traveled far and wide to bid on nearly 500 rare and vintage bikes, reports AllAboutBikes.
It's no surprise that the auction pulled in as much money as it did, since it featured some truly rare models. Visitors came from 35 different states in order to attend the event, and it appeared to have been a smash success.
Highlights of the auction include a 1964 Ducati 250 F3 Corsa, which sold for $81,200, and the 2010 Confederate Fighter P120, which went for $67,200. Vintage models like the 1910 Flying Merkel and 1926 Cleveland Fowler also drew significant buzz - and spending - as both bikes fetched more than $75,000.
"We are extremely pleased by the response and outcome of the sale," said Auctions America President Donnie Gould. "It exceeded our expectations for a first-time event, and we received nothing but positive feedback from the buyers, sellers and attendees on the quality and diversity of the offering, event presentation and our dedicated client service."
Overall, it wouldn't be a surprise to see this become a yearly tradition, especially if Auctions America continues to find rare and vintage motorcycles to bid on.