Future Stars Will Battle For Points, Purse Money At 2012 AMA Pro/Am Motocross Events
Chaparral Motorsports
|
January 6, 2012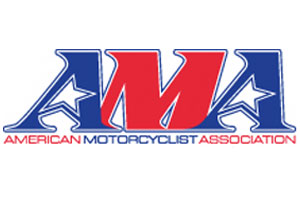 The American Motorcyclist Association (AMA) is pleased to announce the 2012 AMA Pro/Am Motocross schedule. AMA Pro/Am Motocross provides the proving ground for amateur racers to earn the credentials they need to line up at an AMA Supercross or AMA Pro Racing Motocross event.

"AMA Pro/Am Motocross represents the pinnacle of amateur motocross competition," said AMA Director of Racing Joe Bromley. "Racers at these events compete at premier tracks around the country for the points, purse money and contingency that will help them get to the next level -- AMA Supercross and AMA Pro Racing Motocross.

"This year's schedule is one of the best ever, with more than 40 events at some of the country's most challenging race tracks run by the sport's top promoters and organizers. This schedule is designed to test riders with top competition and national-caliber tracks and prepare them for the pro ranks."

Bromley added that the current AMA Pro/Am Motocross schedule is just the start for 2012 and that additional events will be added and announced throughout the course of the season.

The 2012 AMA Pro/Am Motocross season kicks off in Texas with the Texas Winter Series. It wraps up in Florida at the Winter Olympics.

AMA Director of Supercross Kevin Crowther added that the AMA Racing Pro/Am schedule and points process has contributed significantly to the skill and readiness of incoming AMA Supercross riders. He says that AMA Pro/AM Motocross competitors, who can also earn points toward their AMA Supercross license at AMA Arenacross events, are well prepared for professional competition.

"AMA Pro/Am Motocross provides the foundation of professional competition in this country and is integral to the natural progression of a rider through the amateur ranks all the way up to earning their AMA Supercross license," Crowther said. "I am pleased to see such a promising schedule for 2012. AMA Pro/Am Motocross gets stronger every year and continues to help prepare the fastest AMA Supercross racers on the planet."

AMA Pro/Am Motocross events are open to both professionally licensed and A-class amateur motocross racers. The events allow amateurs to gain experience on America's top tracks and prepare for the fast pace and long motos featured at the pro level.

To be considered for a professional motocross license, competitors must have earned at least 75 advancement points (at the time of application) in AMA Pro/Am Motocross events in a continuous 12-month period. Points are based off overall finishes in either the 250 Pro/Am and Open Pro/Am classes. Points from each class are not combined.

For more on AMA Pro/Am Motocross, see AmericanMotorcyclist.com > Racing > AMA Pro/Am Motocross.

2012 AMA Pro/Am Motocross Schedule (subject to change)




































































































































































































Date
Location
Race
Contact Info
Jan. 1
Freestone County Raceway
Wortham, TX
Texas Winter Series
Phone: (713) 962-3386
Web: www.freestonemx.com
Jan. 15
Oakhill Raceway
Decatur, TX
Texas Winter Series
Phone: (940) 577-2225
Email: oakhillmx@oakhillmx.com
Web: www.oakhillmx.com
Jan. 29
Village Creek MX Park
Fort Worth, TX
Texas Winter Series
Phone: (817) 962-3386
Email: vcmx@villagecreekmx.com
Web: www.villagecreekmx.com
Feb. 12
Freestone County Raceway
Wortham, TX
Texas Winter Series
Phone: (713) 962-3386
Web: www.freestonemx.com
Feb. 25 - 26
Arizona Cycle Park
Buckeye, AZ
LLQ
Phone: (623) 853-0750
Web: www.arizonacyclepark.com
Feb. 28 - March 3
Freestone County Raceway
Wortham, TX
Freestone Spring Championship
Phone: (713) 962-3386
Web: www.freestonemx.com
March 10 - 11
Competitive Edge
Hesperia, CA
LLQ
Phone: (909) 456-1070
Web: www.ridecemx.com
March 12 - 17
Mill Creek
Pell City, AL
Spring Classic
RPM Sports
Phone: (205) 699-8857
Web: www.rpmsportsonline.com
March 15 - 18
Three Palms Action Sports Park
Conroe, TX
Spring Break Classic
Extreme Sports
Phone: (205) 699-8857
Web: www.threepalmsesp.com
March 24 - 25
Golden Pine Raceway
Prentiss, MS
LLQ
Phone: (601) 506-8669
Web: www.goldenpineraceway.com
April 1
Devils Ridge Motocross
Sanford, NC
Phone: (919) 776-1767
Web: www.devilsridgemotox.com
April 15
Pagoda Motorcycle Club
Birdsboro, PA
Phone: (610) 582-3717
Web: www.pagodamotorcycleclub.com
April 21 - 22
Honey Lake Motocross Park
Milford, CA
LLQ
Phone: (530) 827-2639
Web: www.honeylakemx.com
May 5 - 6
Dutch Sport Park
Bloomingdale, MI
LLQ
Phone: (269) 521-7800
Email: dspmx@msn.com
Web: www.dutchsportparkmx.com
May 12 - 13
RM Promotions
Little Falls, MN
LLQ
Phone: (612) 919-3457
Web: www.motocityraceway.com
May 13
South Fork Competition Park
Petersburg, VA
VMP / MAMAMX
Phone: (443) 783-3249
Web: www.vmpmx.com
Web: www.mamamx.com
May 18
Hangtown MX
Rancho Cordova, CA
Amateur day at National
Dirt Diggers North M.C. Inc.
Phone: (530) 758-5554
Web: www.hangtownmx.com
May 26 - 27
Lazy River MX
Dalton, GA
LLQ
Phone: (706) 278-1620
Email: teamsyd@aol.com
Web: www.lazyrivermotocross.com
May 27
Pine Ridge Raceway
Athelstane, WI
Phone: (715) 856-6612
Email: Gmellissa337@aol.com
May 27
High Fly MX
Crothersville, IN
Let's Go Racing LLC
Phone: (812) 374-8228
Email: letsgoracing1@yahoo.com
Web: www.highflymx.com
May 28
Lincoln Trails Motosports
Casey, IL
Phone: (217) 932-2041
Email: itmotors@hughes.net
Web: www.lincolntrailmotosports.com
May 28
Freestone County Raceway
Wortham, TX
Amateur day at National
Phone: (713) 962-3386
Web: www.freestonemx.com
May 28
Sweney Cycle Park
Brush, CO
Phone: (970) 768-0518
Web: www.sweneycyclepark.com
June 16 (Sat. night)
Stadium Megacross
Mendota, IL
Moto Pro Inc
Phone: (815) 539-9021
Email: wardy@mtco.com
Web: www.megacross.com
June 17
MC Motopark
Mt. Carroll, IL
Phone: (815) 238-1614
Email: reidabook@centurytel.net
Web: www.mcmotopark.com
June 17
Budds Creek Motocross Park
Leonardtown, MD
Phone: (301) 481-6148
Web: www.buddscreek.com
July 15
High Fly MX
Crothersville, IN
Let's Go Racing LLC
Phone: (812) 374-8228
Email: letsgoracing1@yahoo.com
Web: www.highflymx.com
July 20
Washougal MX Park
Washougal, WA
Amateur day at National
Phone: (360) 837-3975
Web: www.washougalmxpk.com
Aug. 26
Pleasure Valley Raceway
Armagh, PA
Phone: (814) 695-2453
Web: www.cernics.com
Web: www.pvrmx.com
Aug. 26
Spring Creek MX Park
Millville, MN
Hi-Winders
Phone: (507) 753-2779
Web: www.springcreekmx.com
Sept. 1 - 3
Baja MX
Millington, MI
Baja MX Inc.
Phone: (989) 871-3356
Email: ride@bajamx.com
Web: www.bajamx.com
Sept. 2
Pine Ridge Raceway
Athelstane, WI
Phone: (715) 856-6612
Email: Gmellissa337@aol.com
Sept. 9
Hurricane Hills Motorsports
Clifford, NJ
Phone: (570) 222-9290
Email: hurricanehillsmx@yahoo.com
Web: www.hhmotocross.com
Sept. 23
SBlue Diamond MX Park
New Castle, DE
Baltimore County Trail Riders
Phone: (302) 834-5867
Web: www.bctra.com
Sept. 30
Buffalo Creek Motocross Park
Canton, TX
Kingdom Motorsports
Phone: (214) 939-4321
Email: info@buffalocreekmx.com
Web: www.buffalocreekmx.com
Sept. 30
Sunset Ridge MX
Walnut, IL
4P Promotions Inc.
Phone: (815) 379-9534
Web: www.sunsetridgemx.com
Oct. 7
Ostego Club
Gaylord, MI
Baja MX Inc.
Phone: (989) 871-3356
Email: ride@bajamx.com
Web: www.bajamx.com
Oct. 7
Raceway Park
Englishtown, NJ
K.R.O.C.
Phone: (734) 446-7800
Email: rpmx@comcast.net
Web: www.racewaypark.com
Oct. 14
Pagoda Motorcycle Club
Birdsboro, PA
Phone: (610) 582-3717
Web: www.pagodamotorcycleclub.com
Oct. 27 - 28
Budds Creek Motocross Park
Leonardtown, MD
Phone: (301) 481-6148
Web: www.buddscreek.com
Oct. 28
Golden Pine Raceway
Prentiss, MS
Phone: (601) 506-8669
Web: www.goldenpineraceway.com
Nov. 4
Freestone County Raceway
Wortham, TX
Phone: (713) 962-3386
Web: www.freestonemx.com
Nov. 4
Mill Creek
Pell City, AL
Fall Classic
RPM Sports
Phone: (205) 699-8857
Web: www.rpmsportsonline.com
Nov. 10 - 11
Freestone County Raceway
Wortham, TX
Phone: (713) 962-3386
Web: www.freestonemx.com
Nov. 18
Hillbilly Hills
Musella, GA
RPM Sports
Phone: (205) 699-8857
Web: www.rpmsportsonline.com
Nov. 19 - 21
Gatorback Cycle Park
Gainesville, FL
Unlimited Sports MX
Phone: (813) 470-7498
Email: info@unlimitedsportsmx.com
Web: www.unlimitedsportsmx.com
Nov. 22 - 24
Gatorback Cycle Park
Gainesville, FL
Unlimited Sports MX
Phone: (813) 470-7498
Email: info@unlimitedsportsmx.com
Web: www.unlimitedsportsmx.com
Note:
Races associated with Loretta Lynn Area Qualifiers (posted as LLQ) will receive points in the following classes: 250 A, Open A and Pro-Sport. The Pro-Sport Class will provide Pro-Am points for both 250 and Open class (race results will be duplicated and be posted in both classes).

Note: No races will provide double points.

About the American Motorcyclist Association
Since 1924, the AMA has protected the future of motorcycling and promoted the motorcycle lifestyle. AMA members come from all walks of life, and they navigate many different routes on their journey to the same destination freedom on two wheels. As the world's largest motorcycling rights organization, the AMA advocates for motorcyclists' interests in the halls of local, state and federal government, the committees of international governing organizations, and the court of public opinion. Through member clubs, promoters and partners, the AMA sanctions more motorsports competition and motorcycle recreational events than any other organization in the world. AMA members receive money-saving discounts from dozens of well-known suppliers of motorcycle services, gear and apparel, bike rental, transport, hotel stays and more. Through its support of the Motorcycle Hall of Fame Museum, the AMA preserves the heritage of motorcycling for future generations. For more information, please visit AmericanMotorcyclist.com.