Broc Tickle On "Pointing Out"
Chaparral Motorsports
|
December 30, 2011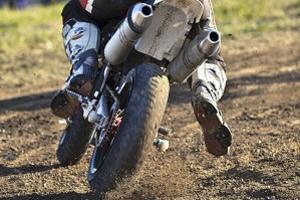 Broc Tickle is moving up to the 450cc AMA Supercross class after five years in the Lites competition, due to the fact that he has "pointed out" of the smaller competition.

The Lites class is intended to be a stepping stone to the 450 class, which means that there are rules in place governing how long a rider can compete in the class. The rules revolve around points earned in the class - if a rider surpasses a certain threshold for three years over their career, they're ineligible to stay in the Lites class, which is known as "pointing out."

There are also special rules for championship winners, which is what happened to Tickle. Those who win the title can not remain in the competition for more than three years, and this is applied retroactively. When Tickle won the title in his fifth year, he ensured that he wouldn't be back in Lites next year.

Fortunately, Tickle calls the move up a "blessing in disguise," telling Cycle News that he's ready to take on the challenges of the 450 class.

"Riding the 450 suits my style better," Tickle said. "Before I was a bigger guy on a Lites Class bike, and I feel the KX450F is really where I need it to be. I've been training on the KX450F for a while now and am feeling pretty comfortable. Overall, I'm really happy with the bike. I'm pretty thankful to be with Kawasaki and Pro Circuit. I'm happy they gave me the opportunity to stay with the team and transition to the 450."