Max Nagl To Have Second Surgery
Chaparral Motorsports
|
December 26, 2011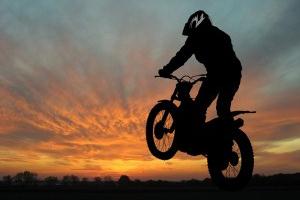 Red Bull KTM's Max Nagl was prepared for an offseason of recovery after learning he needed back surgery toward the end of the 2011 MX1 World Championship Season. Despite obvious physical discomfort, Nagl rode through the pain so that he could keep competing, and ended up finishing 5th overall in the standings.

Nagl's back surgery was scheduled shortly after the end of the season, which would have given him plenty of time to prepare for the 2012 competition. However, KTM recently announced that complications from the surgery will require Nagl to go under the knife again, lengthening his recover time.

The racer will undergo the second surgery soon, followed by a full month of bed rest before he can start physical therapy. He hopes to be back on a bike in time to start the season, but the team isn't making any promises at this point.

"I hope to have Max with us as soon as possible and to see him ride the new bike," Red Bull Teka KTM team manager Claudio de Carli told the news source. "He is an elite athlete so he is very strong mentally and in good physical condition. We are confident that his recovery will be quick and completely successful. I am very much looking forward to seeing him ride the new KTM 450!"