Arenacross Champion Josh Demuth Announces Retirement
Chaparral Motorsports
|
December 22, 2011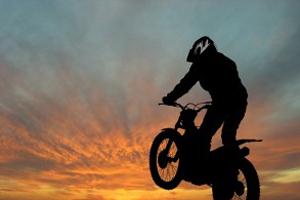 Three-time AMA Arenacross Champion Josh Demuth has officially announced his retirement part of the way through the current season, citing injuries and fatigue as the reason for hanging up his motorcycle boots.

Demuth, 32, says that he is dealing with nagging injuries that are preventing him from racing at his very best. The rider is considered to be one of the best Arenacross riders of all time, winning back-to-back titles in 2002 and 2003, which snapped a five-year streak of championships by Buddy Antunez. Demuth then moved on to other competitions, including AMA Supercross, for several years before returning to Arenacross in 2009. Amazingly, the veteran rider was able to regain his form for the 2010 season and won the championship a third time.

The racer continued to compete this year, and is currently in fourth place overall in the standings. Despite this, however, Demuth has decided to call it quits.

"Over the years I've been beat up with a lot of injuries," Demuth told Cycle News. "It came to a point where I was struggling to get out of bed and race to where I thought I was capable. I was doing all I could [on the track] and couldn't win. I felt like it was a good time to walk away before I ride over my head and get hurt."