Double The Fun At This Year's "Red Bull: New Year"
Chaparral Motorsports
|
December 20, 2011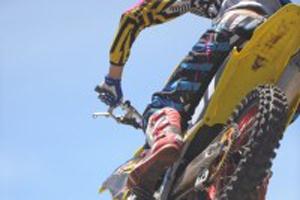 "Red Bull: New Year. No Limits" has been one of the more entertaining pieces of New Year's Eve programming since the program's inception in 2007, when Robbie Maddison jumped his motorcycle over a football field in Las Vegas. The stunts have gotten crazier in each subsequent year, but the series had a hiccup last year when snowmobile rider Levi LaVallee was injured while training for his long jump stunt - just hours after he broke the world record in practice.

The 2010 special may have been cancelled, but the series is back for this year with double the fun. LaVallee is back to try his jump live again, and he'll be joined by Maddison, who is looking to jump even further than he did in the first special. The two will be concurrently attempting a 300-foot jump over a water gap in San Diego Bay, although both are shooting for much longer than that. LaVallee hopes to break his own world record of 361 feet, while Maddison is aiming for 400 on his motorcycle, which would best the current record of 391.

"Jumping long distances is a passion of mine, and I'm excited to come back for New Year's Eve and sail over San Diego Harbor," said Maddison. "400 feet is my goal. It's not all about getting the world record to me, it's more about understanding this feat and the commitment ahead to achieving what most would consider an impossible jump."