J.D. Power Survey Reveals Overall Improvement In Motorcycle Owner Satisfaction
Chaparral Motorsports
|
December 19, 2011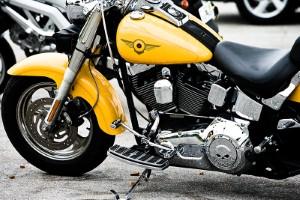 J.D. Power and Associates recently released the results of their annual motorcycle owner survey. The study examines ownership through six different facets - product, build quality, sales, warranty, cost of ownership and service - and overall satisfaction improved. Engine problems accounted for the majority (27 percent) of owners' complaints, but even that improved slightly over the report results from 2010.
"The increase in overall satisfaction and the improvements in five of the six factors are very positive news for the industry, which is still trying to fully recover from the blow the economy has delivered in recent years," said Brent Gruber, senior manager of the powersports and commercial vehicle practice at J.D. Power and Associates. "Improving the quality of motorcycles, as well as the sales and service experience, certainly positions the manufacturers and their dealerships well for market recovery."
The survey also found that riders were willing to spend an average of $2,000 more at the online superstore than they were last year. Roughly 97 percent of owners reported that they would recommend their motorcycle brand to their friends and other riders.