Product Review: Saddlemen Heated Motorcycle Seats Shine In Winter Months
Chaparral Motorsports
|
December 9, 2011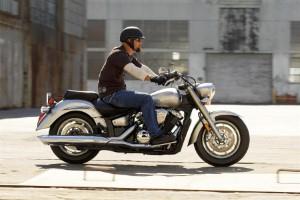 Those who plan to ride this winter need to take proper precautions when it comes to their bikes. In addition to ensuring that they have the proper motorcycle gear for cold-weather riding, they should also make sure that their bikes are fully equipped to deal with lower temperatures.

This doesn't solely mean that the mechanical parts of the vehicle should be inspected - although a new set of motorcycle tires never hurt - but also whether the bike will be comfortable for cold weather. Most only plan short rides in the winter months, but if you are going to be on the road for an extended period of time, it's worth it to invest in some upgrades.

For example, the new line of Saddlemen motorcycle seats takes a cue from luxury automobiles, reports Ultimate Motorcycling. Those who have ridden in high-end cars have likely sat in a seat that heats up in cold temperatures, and the new Saddlemen models also have this feature.

The new seats are attached to a controller with five different heat settings, so you can choose whether you like your bike just a little toasty or want to sweat off some pounds as you ride.