Mikey Martin Joins Grand National Triumph Team
Chaparral Motorsports
|
December 9, 2011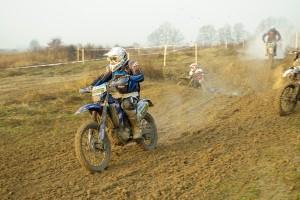 Pro Singles Flat Track Champion Mikey Martin is moving up next season, joining the AMA Grand National Championship for the very first time. The Bonneville Performance team, led by Bill Gately and backed by factory support from Triumph Motorcycles, has announced the signing of Martin as their newest rider.

"What drew us to Mikey is that he's a talented, aggressive rider who's also smart," Gately told Cycle News. "He only wants to ride in front, and that's the kind of guy you're looking for. He's already a champion. Plus, he has a great personality and knows how to present himself off the track as well as on."

Given Martin's family history, it seems natural that he'd end up in the AMA Grand National Championship on a Triumph-backed bike. Martin's grandfather was once a dealer for Triumph, and his father currently serves as a promoter for Flat Track races in AMA.

Gately says that the factory is enthusiastic about the new season and is hoping to end up on top of the podium, recapturing some of the magic they had in years past.

"Triumph is returning to its racing heritage," Gately told the news source. "Clearly the brand is committed again to racing and we're proud to be working closely with them to bridge their rich legacy of the past to the present."