AMA Ice Race Grand Championships Kicks Off Next February
Chaparral Motorsports
|
December 7, 2011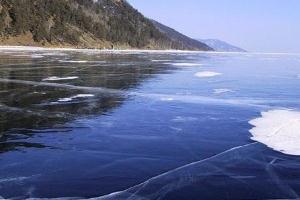 Determined motorcyclists will find a way to ride in just about any weather and conditions, and that's no more apparent than in the dedication of the competitors who take part in the AMA Ice Race Grand Championships, which takes place not on a traditional track, but on ice.

Using specially-modified motorcycles that are designed to ride on ice, the races draw competitors from all around the country. The one-off event is promoted by North American Action Sports (NAAS), which has announced that this year's competition will kick off February 4th-5th at the Sugarbush Golf and Country Club in Davison, Michigan.

"Motorcycle competition is as diverse as it is exciting, and that is no more apparent than at the AMA Ice Race Grand Championships," said AMA Director of Racing Joe Bromley. "We're looking forward to once again working with NAAS to provide a national-championship program to this country's top ice racers."

As the first official AMA championship of the year, the event is notable for crowning the first 2012 champions. Classes for riders between age 4 and 50-plus will be available for competition. In addition to the championships in each class, AMA will also be naming the Ice Rider of the Year for the best overall competitor.