Red Bull Indy GP Tickets On Sale Now
Chaparral Motorsports
|
December 1, 2011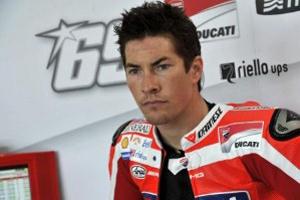 Indianapolis Motor Speedway (IMS) has announced that tickets are on sale for the 2012 MotoGP Red Bull Grand Prix, which is currently scheduled for August 17-19.

The pricing for this year's reserved race day seating has not changed compared to the previous year, with tickets between $70 and $130. For those who don't need reserved seats, the general admission ticket for race day will be $40. There's also a pass for Friday and Saturday, which are non-race days, that sells for $20.

IMS is introducing a tiered pricing schedule this year that increases the cost of tickets as the event gets closer, hoping to encourage people to get their seats early. On April 16th, prices for the general admission pass will increase by $10 for race day, and the three-day pass will increase by $5 two weeks ahead of the race.

American MotoGP rider Nicky Hayden says he hopes the fans come out in full force to support the event, as it's one of the few opportunities for American fans to see high-end motorcycle racing.

"Indianapolis is my home race, and it's already circled on my calendar for 2012," said Hayden. "I really appreciate the support of the fans at IMS, and I hope to see you next August. Get your tickets today and take advantage of this very good offer."