Martin Cardenas Taking Danny Eslick's Place In Daytona SportBike
Chaparral Motorsports
|
November 18, 2011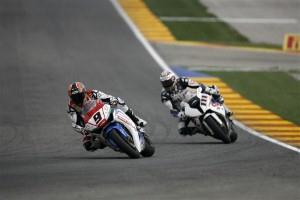 Martin Cardenas will be riding a Suzuki GSX-R600 in the 2012 AMA Pro Daytona SportBike class next year, as he has signed with the Geico-sponsored Chris Ulrich Racing.

The previous Geico team, owned by Richie Morris, will not be sponsored by Geico in the SportBike class this year. The team's previous rider, Danny Eslick, will also not be returning.

Cardenas placed fourth in AMA Superbike last year in his rookie season. He now returns to the SportBike class, which he won in 2010.

"I'm very happy to race next season with Geico because I believe this will be the number-one team in the paddock," Cardenas said in a team release. "To be sponsored by a company like Geico is the best thing that can happen to a rider. I will do my best to put their name on the top of the podium each race."

Several reports have said that the team was unhappy with Eslick's behavior at a company event, leading to the move. However, Eslick denies those reports.

"I didn't lose it," Eslick told Cycle News. "They are staying in SportBike and I'm moving up to Superbike. It's just a separate deal and I've got something else going on."