Sir Hugh William Bell Cairns: A Key Figure In The History Of Motorcycle Helmets
Chaparral Motorsports
|
November 15, 2011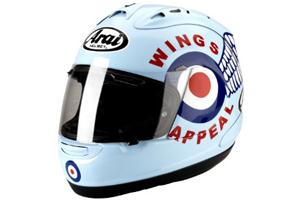 When it comes to the adoption of motorcycle helmets, one of the central figures in their eventual widespread usage was Hugh William Bell Cairns, a surgeon from the United Kingdom, according to Investors' Business Daily.

T.E. Lawrence, also known as Lawrence of Arabia, had survived countless adventures around the world. But it was ultimately a crash on a motorcycle that took Lawrence's life. When he was rushed to the hospital, Cairns was his surgeon.

Cairns was so affected by Lawrence's injuries that he began researching brain injuries and the use of motorcycle helmets to prevent them. He pushed for motorcyclists in the British Army to wear helmets before World War II, a suggestion that was later accepted. That alone is thought to have saved hundreds, if not thousands of lives.

Cairns, who was later knighted for his efforts, also helped with the overall design of early helmets. His research into head injuries led to the adoption of padded lining and a secure chinstrap.

The famous surgeon died in 1952 after a battle with cancer, but his legacy has lived on - and his efforts continue to save thousands of lives to this day.