Honda Restarts Motorcycle Production In Thailand
Chaparral Motorsports
|
November 15, 2011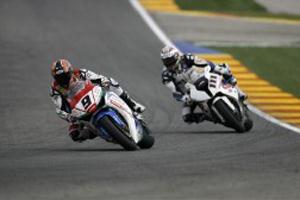 Honda has been in trouble this year with regards to production, as it had to deal with the fallout from the Japanese earthquake and tsunami. Although the factory returned to its normal schedule in October, another crisis popped up when Thailand began experiencing heavy flooding.

Honda only has a small number of factories in Thailand, but the brand sources many critical electronic components there for use in their automobiles and motorcycles. This led to production slowdowns all over the world for Honda vehicles, similar to what the brand had just overcome after the earthquake.

Now, the Wall Street Journal reports that Honda is slowly beginning to ramp up production at their factories, as they work with their parts suppliers to get things running again. Some plants were cut to 50 percent production through November 30th, but Honda revised those estimates to be slightly higher.

In addition, the Japanese manufacturer says it will be restarting production on some motorcycle and power sports factories that are located in Thailand.

When production slows down, dealers' inventories may suffer, so fans of Honda products should prepare for some short supply over the next few months.