Product Review: Atlas Releases Redesigned Neck Brace
Chaparral Motorsports
|
November 11, 2011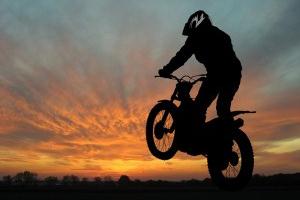 Atlas has released its redesigned [mageProductLink sku="372-0923" title="Atlas Neck Brace"]Atlas Neck Brace[/mageProductLink] , and is touting several improvements to the previous version of the product.

In development for more than 3 years, the neck brace has been upgraded in a number of ways. The major features include a shatter-resistant open flex design, which allows for both comfort and strength. Rather than simply laying on top of the chest, the brace has a small suspension system that allows for added support.

The company designed the product to also be very easy to put on and take off, much like a motorcycle helmet. The brace will be sold in three adjustable sizes and seven choices of color.

Atlas makes a point of testing their products out in the field, and they employ several former motocross riders on their design team. In addition, the product is loaned out to famous riders like Jeremy McGrath and Bob Hannah so that they can give feedback and potentially tweak the product before it goes on sale.

"I love being part of something new and fresh, and the Atlas Brace is exactly what I'm talking about," said McGrath.