Paolo Flammini Clarifies World Superbike Future
Chaparral Motorsports
|
November 11, 2011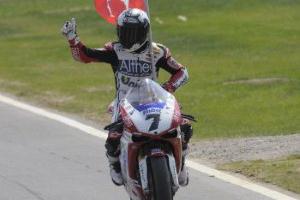 With Claiming Rule Teams (CRTs) set to add to the MotoGP grid in the near future, some have questioned the future of the World Superbike series. With the need for additional riders and less powerful bikes, many believe that there will be an exodus of teams and riders from World Superbike to MotoGP to take advantage of the Claiming Rule.

However, World Superbike boss Paolo Flammini does not see things that way. At a Q&A at the EICMA motorcycle show in Milan, Italy, Flammini fielded questions on the future of World Superbike.

Much of the focus was on World Superbike's relationship with MotoGP. Both series are now owned by Bridgepoint, a European private equity firm. That, combined with recent comments made by MotoGP head Carmelo Ezpeleta, has suggested that the two series could soon merge into one. However, Flammini deflected questions about that particular statement.

"I think that you're taking Ezpeleta's statement in a way that I'd rather not comment on," Flammini told Cycle News. "Why? Because it's a statement that was reported in a way that I think was a little distorted. Certainly it's necessary to have a bigger cooperation between the two series than it was to have five or ten years ago. That's a fact. In this sense, to be able to have, in some way, both of them under the same umbrella, while still maintaining different companies, is the right way."