Gift Buyer's Guide - This Year Give Better Gifts
Chaparral Motorsports
|
November 10, 2011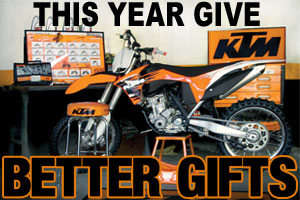 We all have someone who's hard to shop for. Let us help!
Here's your cut-and-paste gift list for Christmas. Or, if you need ideas for what to buy your uncle, brother, or motorcycling Mom, you can start shopping here. We've assembled a list of Holiday favorites for everyone on your list. Some can be stocking stuffers. Others you'll want to wrap in the finest gift paper you can find.

10 For $20 Or Less
[mageProductLink sku="315-1879" title=""]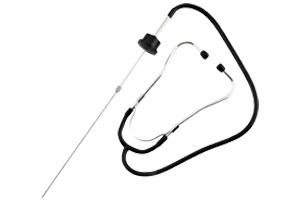 Stethoscope[/mageProductLink]
The "Car Talk" guys (you know, Click and Clack?) talk about using a stethoscope to pinpoint mystery noises from your vehicle. On a motorcycle or ATV, this would work great, Doctor.

[mageProductLink sku="315-1770" title=""]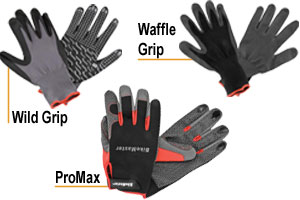 Mechanic's Gloves[/mageProductLink]
Wearing the right pair of [mageProductLink sku="315-1768" title=""]gloves[/mageProductLink] makes most every job easier - not to mention cleaner and safer. With three different grip styles - all at excellent prices - these [mageProductLink sku="315-1769" title=""]gloves[/mageProductLink] make great gifts.

[mageProductLink sku="315-1574" title=""]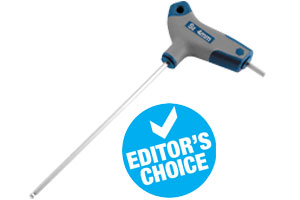 Bikemaster L Handle Ball-end Hex Wrench[/mageProductLink]
4 mm size, this hex wrench works like magic. The ball end gives you access at almost any angle, and the tool's handle and shape mean you can put a little more muscle into the work.

[mageProductLink sku="315-1697" title=""]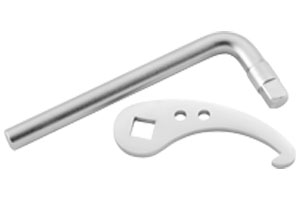 Shock Spanner Wrench Kit[/mageProductLink]
If your bike or quad came with a shock spanner wrench, it's likely junk. This one, however, is awesome. And still highly portable and affordable.

[mageProductLink sku="315-1864" title=""]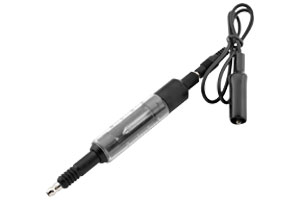 Ignition Spark Tester[/mageProductLink]
Your no-tool method for checking spark has got to go. This Ignition Spark Tester is safer and more accurate. And for the price, even if you use it once or twice, it's a good deal.

[mageProductLink sku="315-1755" title=""]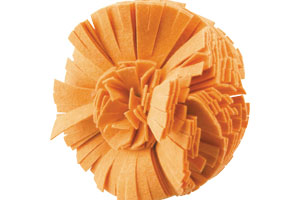 Buffer Ball[/mageProductLink]
Cleaning and polishing wheels is a hassle, until you get one of these. Mount this super-soft polishing tool onto a standard drill, and polish all those tight spots to perfection.

[mageProductLink sku="315-1654" title=""]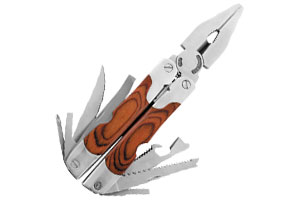 Wood Handle Multi-Tool with LED Light[/mageProductLink]
Sometimes, things that try to do everything fail because they do nothing well. Not the case here This tool won't replace your "real" tools, but it's portability and versatility make it ultra valuable. Plus, the attached LED light makes this pocket tool ever more resourceful.

[mageProductLink sku="315-1537" title=""]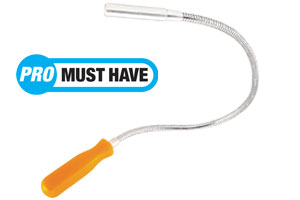 Heavy Duty Flex Magnet Pickup Tool[/mageProductLink]
You might think your motorcycle's open frame means you won't lose hardware inside, but you're wrong. Bikes are notorious for gobbling up bolts, washers and clips. ATVs are even better at eating up stray hardware. The flexible shaft of this magnetic pickup tool is perfect solution to that problem.

[mageProductLink sku="315-1777" title=""]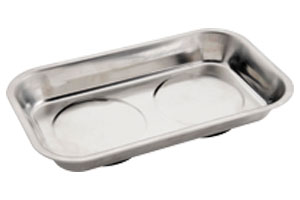 Magnetic Tray[/mageProductLink]
Stop chasing bolts and washers around your garage floor on your hands and knees. Plus, when this tray is clean and shiny, it makes you look like a dentist - unless you're really a dentist.

[mageProductLink sku="315-1883" title=""]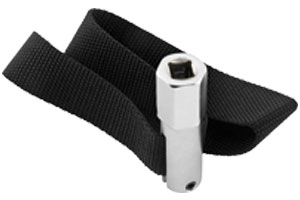 Oil Filter Strap Wrench[/mageProductLink]
The high-friction strap makes oil-filter removal and replacement simple. Plus, the adjustable strap can help you tackle any cylindrical object.


4 For $50 Or Less
[mageProductLink sku="315-1792" title=""]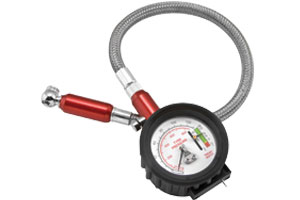 2-in-1 Tire Gauge[/mageProductLink]
Unless you have a high quality tire gauge like this, you might as well forget even checking your vehicle's tire pressure. This gauge measures pressure up to 60 psi, and can also help you monitor tread depth.

[mageProductLink sku="310-0543" title=""]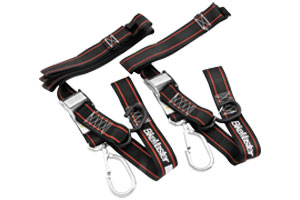 2-inch Swivel Soft Hook Tie Downs[/mageProductLink]
Like multi-tools, you can never have enough tie downs, especially the Soft Hook kind - essential for transporting bikes. One end of these tie-down straps has a spring-loaded carabiner-style hook on a swivel, eliminating twisted straps.

[mageProductLink sku="315-1941" title=""]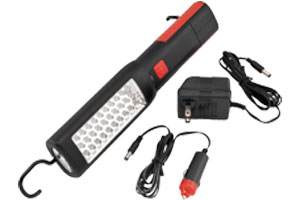 Rechargeable LED Work Light[/mageProductLink]
If you can't see your work, nothing else on this list matters. This LED work light can attach with magnets, or hang on hooks. It uses 37 super-bright LEDs. It recharges quickly, and includes a car charger. Light love.

[mageProductLink sku="284-015" title=""]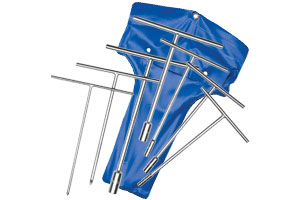 T-Handles[/mageProductLink]
The set includes five metric socket sizes, plus two special screwdrivers for engine case screws, all in a nylon carry bag. Once you've used T Handles, you may toss most of your other tools.


2 Under $80
[mageProductLink sku="315-1553" title=""]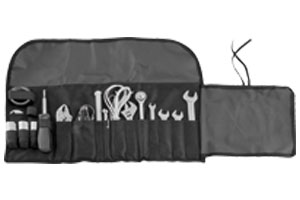 17-Piece Tool Kit[/mageProductLink]
Every rider with a metric motorcycle (or ATV) should carry a high-quality tool kit on his or her ride. This one has wrenches you need, plus safety wire, hex keys, electrical tape, a 6-in-1 screwdriver and a lot more, in a durable tool bag.

[mageProductLink sku="315-0917" title=""]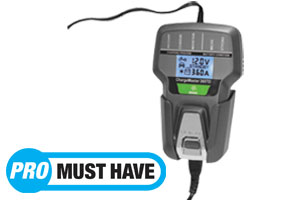 ChargeMaster 365TD Battery Charger[/mageProductLink]
This charger and battery maintenance tool mounts to your garage wall, and can handle your motorcycle or ATV, plus your car or boat. It will take care of long-term battery storage, too.


1 For The $
[mageProductLink sku="315-1573" title=""]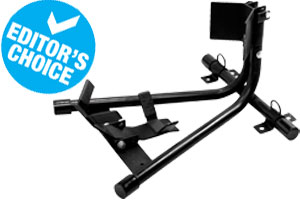 Universal Roll On Stand[/mageProductLink]
If your motorcycle does not have a center stand, this is a perfect addition to your garage. Plus, it's portable for use at the track, or in your riding buddy's garage (just don't let him keep it for too long!). It's sturdy and stable for holding any bike, and has adjustments for height and wheel diameter.


For The Man Who Has Everything
Gift cards make awesome gifts!
Chaparral Motorsports Gift Cards make the perfect gift. Gift cards are available from $25, $50, $ 75, $100, and $500 denominations. Gift cards over $100 ship free within the continental 48 US states. [mageProductLink sku="mo-giftcard" title=""]Gift cards purchased online[/mageProductLink] are available for use in call center, online and in Chaparral Motorsports Retail store. Call Customer Service at 800-841-2960 to order by phone.