Michigan House Votes To Repeal Motorcycle Helmet Law
Chaparral Motorsports
|
November 4, 2011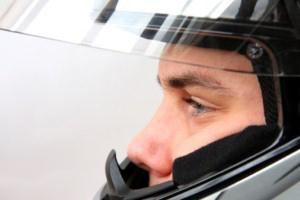 Michigan's House of Representatives has voted in favor of repealing a law that mandates that all riders must wear motorcycle helmets. The legislation now must pass the state Senate and be approved by Governor Rick Snyder.

Vince Consiglio, from the motorcyclist group ABATE of Michigan, has worked for more than a decade to end the law, reports the Detroit Free Press. A repeal has twice passed in both the House and Senate, only to be vetoed by the former governor. Snyder has not indicated a position on the matter and will likely be the deciding factor in whether or not the law stays.

The new bill, which was approved 69-39, says that motorcyclists over the age of 21 do not need a helmet if they have at least two years of experience or have taken a safety course. All non-helmet riders must be covered by $20,000 of motorcycle insurance.

State Representative Paul Opsommer, who voted for the legislation, said that the repeal of the helmet law would "open our roads to many out-of-state riders who currently avoid the state." However, Dian Slavens, who opposed the repeal, said that the $20,000 of insurance was inadequate and that "the price of personal freedom... is borne by the entire community."