Dunlop MX71 Tire Review
Chaparral Motorsports
|
November 3, 2011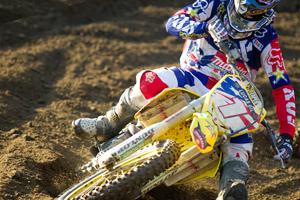 When it comes to dirt bike tires and accessories, it's always comforting to select a model that a pro uses, as that means you're working with one of the best pieces of equipment available. Prospective buyers for the Dunlop MX71 dirt bike tire might be interested to know that this particular model is used by AMA Supercross competitor Ryan Dungey.

Dunlop MX71 Tire Quality
That doesn't automatically mean that the MX71 is the best tire ever - after all, many different tires are used by professional racers. However, it does speak to the quality of the tire - the MX71 is among the best that money can buy.

This tire is relatively new, launching in 2010 to complement the company's growing "Geomax" lineup of tires. The company created the Geomax brand in 2009 to handle their high-end dirt bike tire products. The MX71 in particular is designed for harder dirt tracks. There are also tires for intermediate and soft tracks - the MX51 and MX31, respectively.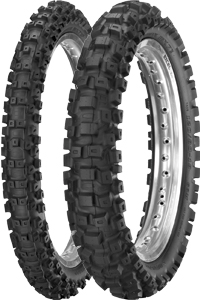 For riders who have bought from Dunlop before, the MX71 replaces both the Dunlop 745 and 739 in the company's lineup. These tires had a bit of a reputation for shredding up pretty quickly - the track conditions combined with the power of a 450cc dirt bike could leave them useless in a hurry. However, the MX71 uses new compounding technology and a mixture of nylon and polyester to mitigate this issue and cause the tire to last much longer.

Overall, the carcass of the MX71 is a bit stiffer than previous tires by Dunlop, which allows riders more flexibility. In the rear tire, some prefer to race with lower air pressure. This gives the tire a wider footprint and allows for somewhat easier handling, which is important when it comes time to race.

The Dunlop MX71 Tire Tread Design
As for tread patterns, the front tire uses a cross-stitched block placement for improved cornering traction. The rear tire design is referred to as "double tornado wave," using a combination of knobs and lugs to increase acceleration and handling.

Final Thoughts
Overall, the Dunlop MX71 is a solid choice for dirt bike racers who plan to spend most of their time on a hard-packed track, as it's specifically built for these conditions.