Nashville Motorcycle Ride Held To Honor Fallen Officers
Chaparral Motorsports
|
October 26, 2011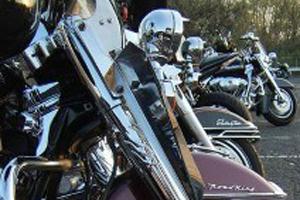 Over the weekend, Nashville, Tennessee, was the site of a motorcycle ride to honor police officers who were killed in the line of duty. This is the sixth year in a row that the ride, which is held by the Concerns of Police Survivors (C.O.P.S.) organization, has taken place to raise money for the families of officers who gave their lives to protect the law.
Dozens of riders donned their motorcycle helmets along with sashes that bore the names of fallen officers and climbed onto their street bikes and touring motorcycles to ride from Goodlettsville to downtown Nashville.
"We don't need to always remember the bad because amazingly enough it's not how our loved ones died, it's how they lived that we remember," C.O.P.S. president Trina Scott told the news source.
The money raised by the ride will go toward sending the officers' children to camps and help pay for counselling for families among other things, the news source reports. Not only is the charity ride providing financial aide to these families, but it also serves to keep their lost loved ones' memories alive.