MotoGP Rider Simoncelli Killed In Crash
Chaparral Motorsports
|
October 26, 2011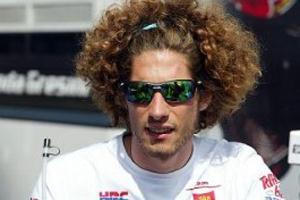 The motorsports community was left shocked and saddened this weekend when Italian rider Marco Simoncelli was killed at a race in Sepang, Malaysia.

The 24-year-old rider was one of the up-and-coming stars in the competition, and many are stunned at his passing. Four minutes into the race, Simoncelli lost control of his bike and collided with Colin Edwards and Valentino Rossi. Simoncelli's helmet came off during the crash and he was quickly attended to by EMTs.

The race was initially postponed, then later cancelled when it became apparent what happened. Simoncelli's death marks the first fatal accident in MotoGP since Daijiro Katoh perished in 2003, which forced a number of new safety measures into the sport.

People from all over the world have reacted to Simoncelli's death, including an outpouring of support from fellow riders and fans on Twitter, as well as official statements from all the major motorsports bodies. A moment of silence was held at the memorial service for Indy Car driver Dan Wheldon, who was recently killed on the track as well. Italian soccer players also wore black armbands as a tribute to Simoncelli.

According to the Los Angeles Times, Simoncelli was once asked if he was afraid of dying in a motorcycle race. He apparently responded: "No. You live more for five minutes going fast on a bike like that, than other people do in all of their life."