Stoner Clinches MotoGP Title
Chaparral Motorsports
|
October 21, 2011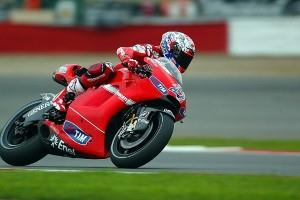 Casey Stoner went into this weekend's race at Phillip Island, Australia, needing to win in order to clinch the 2011 MotoGP championship. He also needed Jorge Lorenzo to finish in fourth or worst.
But Stoner caught a break when Lorenzo crashed in morning warmups, suffering an injury that actually took off part of his ring finger. Lorenzo ended up being okay, but had to withdraw from the race. That meant Stoner only needed to place sixth or better in order to win the championship.
True to his form throughout the year, he did much better than that. Stoner shot out to an early lead and was far ahead of the pack for most of the day. The only thing that threatened his win was some heavy rain late in the day. Some riders opted to pit and switch to rain bikes, but Stoner simply slowed down to deal with the wet track and still wound up winning the race.
Stoner, who is expecting a child with his wife, told Cycle News that "I think the only thing that could happen that's better than this is having my child today. But I'll have to wait a little for that. I guess that's the next thing we're looking forward to."
MotoGP still has two races left on the schedule, in Malaysia followed by the final in Valencia.