Riders Rev Up For Biketoberfest
Chaparral Motorsports
|
October 13, 2011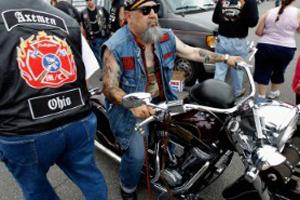 Thousands of riders across the country have descended on Daytona Beach, Florida, for the 19th annual Biketoberfest, a yearly tradition that is estimated to draw more than 125,000 motorcyclists.
Daytona Beach Bike Week is one of the best known rallies in the country, and hundreds of thousands of riders come to the area every spring. Recently, Biketoberfest has emerged as an alternative choice for riders who don't like the big crowds and commercialism that has become associated with the annual spring event.
Biketoberfest isn't as centered around racing as Bike Week is, and the demographic tends to be a bit older and more mature. That's something that's become welcome among both attendees and the local businesses who serve them throughout the week, reports the Daytona News-Journal.
Though not as profitable as Bike Week, the event is estimated to bring in about $215 million to the local economy. Local business owners say that the demographic that turns up for Biketoberfest tends to have more money to spend on motorcycle apparel, helmets, accessories and other goods.
"You buy stuff to wear, you buy stuff for your bike... you've got to keep up on the technology on your bike," said 62-year-old Jack Huckabee, who rode down from Tennessee.
Biketoberfest runs from October 13th through the 16th.