$1 Million On The Line At Monster Energy Cup
Chaparral Motorsports
|
October 13, 2011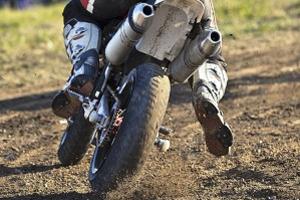 The Monster Energy Cup, scheduled for this Saturday night, is sure to capture the attention of many racing fans and industry insiders. That's because the race is offering an unprecedented purse: $1 million dollars.
The million-dollar prize isn't guaranteed to be awarded. A rider can only win the million if they come in first in all three 10-lap events. Still, its an exciting prospect for many of the supercross and motocross riders competing in the race.
"The excitement for this event is definitely there," said veteran rider Kevin Windham. in a press release. "Saying you can win $1 million dollars gets everyone's attention. It's never happened before, never even been offered before, so it's a big deal. If I won a million dollars, I promise you they'd hear me back in Centerville, [Mississippi]."
Even without the million-dollar prize, the singular event is promising a pretty big purse to riders - $250,000 split between the three races. That's drawn many celebrated riders to Las Vegas, where Monster is constructing a specialized track that is said to blend the high speeds of motocross with the technical riding of supercross.
Riders can check out the action this Saturday night on Speed at 7 P.M.