Ducati Details New Engine
Chaparral Motorsports
|
October 12, 2011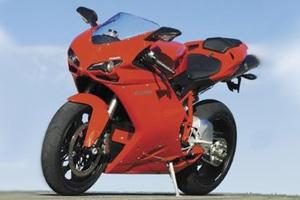 Ducati is not set to unveil its 1199 Pasigale superbike until the upcoming EICMA International Motorcycle Show in November, but the Italian manufacturer offered up a sneak peek of the engine that will be powering this beast once its unleashed on the public.
The buzz is already building about this bike after Ducati revealed the full details on the brand-new power-plant. The Italian manufacturer is claiming that the new two-cylinder engine will generate a whopping 195 horsepower, which is almost unheard of for an engine of that size.
Ducati is not being modest about the accomplishment, calliing it "an absolute production twin-cylinder milestone."
The engine will also deliver 98 lb-ft of torque and is significantly lighter than previous Ducati offerings. The manufacturer says that "only Fabio Taglioni's masterpiece 90-degree L-twin configuration and Desmodromic valve control have been retained from previous engines. Everything else is new."
Motorcycle fans will get a better look at the bike when it is unveiled at the show in Milan on November 10th. This looks like one that many will be keeping an eye on.