Ducati Adds New Colors For Two Models
Chaparral Motorsports
|
October 10, 2011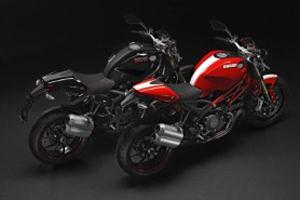 Sometimes models don't undergo drastic changes from year-to-year, but manufacturers do make an effort to at least update the styling and offer riders some new paint schemes. This can be a bit disappointing for someone who already bought the vehicle if they find out the cool new colors are only available a year after the model first debuts, but that's part of being a motorcycle owner.
Ducati is using that strategy with the 2012 versions of two of their more popular models, the Hypermotard 1100EVO SP and Multistrada, reports Cycle News. Nearly everything about this bike is remaining the same as last year's model, including the price tag. However, buyers will now be able to get the bike in a red, white and black color scheme that reflects the styling used by official Ducati Corse racing bikes. The company has also made adjustments to the seat and handlebars from last year, which might make it a bit more comfortable.
The Multistrada 1200, 1200 S Sport Pikes Peak Special Edition and 1200 S Touring will also be getting a new motorcycle seat for 2012, along with increased length in both the front and rear. Other than that, the Italian manufacturer has made no other changes except the paint scheme, which is now available in "racing titanium matte."