Harley Brings Back "Open House"
Chaparral Motorsports
|
October 5, 2011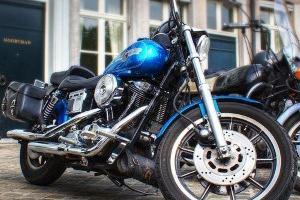 In the midst of the economic recession, Harley-Davidson was forced to lay off a number of workers at plants across the country. In York, Pennsylvania, the company had to cancel its 25-year-old "open house" event as it attempted to save money in every way possible.
Now, the company is bouncing back and rescheduling events like this around the country. This weekend, Harley held the first "open house" in York since it was canceled in 2009. The Harley-Davidson factory in town opened its doors to residents in the area, who got to come in and try out the company's various models, according to the York Daily Record.
One of those was the Jumpstart. Never heard of it? You might be seeing it a bit more at company events. Now, the Jumpstart isn't technically a brand-new model - but it simulates the experience of riding on one.
Harley found that many people who were interested in their motorcycles had never been on one before, and thus couldn't really get on a model with no experience. The Jumpstart stays in place, but replicates the feel of wind and having a powerful motor underneath you.
The company hopes that the Jumpstart, along with the chance to ride actual bikes, will convince shoppers to try out the brand. York resident Lori Sands said she wasn't sure if she would end up taking lessons, but she enjoyed her ride.
"It's really cool," she told the news source.