Malcolm Stewart Joins JDR Motorsports
Chaparral Motorsports
|
October 4, 2011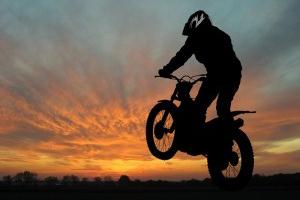 JDR Motorsports has announced the signing of up-and-coming young rider Malcolm Stewart to the JDR/J-Star/KTM Supercross and Motocross Lites team.
Stewart has multiple amateur championships to his name and made his debut as a pro racer this year. The rider was impressive in his action on the track, earning fourth place on two separate occasions. He is hoping to get on the podium or potentially even win a race next year.
He definitely has the racing pedigree to do so. Malcolm is the younger brother of professional rider James Stewart, who is one of the more exciting riders to watch in the Motocross and Supercross 450cc competitions. Little bro will still be in the 250 class, riding on a 2012 KTM 250 SX-F for the upcoming season.
He will join PJ Larsen and Matt Moss on the team. KTM seems pretty excited to have him onboard.
"Malcolm has been on our radar since his first holeshot last year in the AMA East Supercross Lites Series. He is a tough competitor and isn't scared to hang it out. We are looking forward to helping him progress in the series and hope to see some podium finishes from him in the 2012 season," said JDR/J-Star/KTM Team Manager Nathan Ramsey.