Honda Develops New 700cc Engine
Chaparral Motorsports
|
September 27, 2011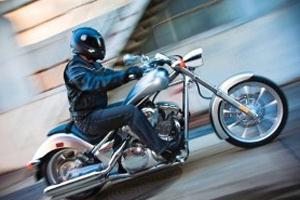 Honda has announced a new motorcycle engine that it plans to bring to several mid-class motorcycle models in the near future.
The new liquid-cooled, 700cc, 4-stroke, in-line 2-cylinder engine represents a big step forward for the segment, the company claims. One of the biggest upgrades that the newly-developed engine will offer riders is fuel economy. Honda claims that bikes equipped with the engine will achieve about 64 miles per gallon, which represents an approximate 40 percent boost over competitors in the same segment.
In addition to the engine's fuel-saving capabilities, Honda also says that the development will make for cleaner bikes. According to the company's calculations, models equipped with the 700cc engine will achieve emissions levels of roughly half the current European standards.
Honda says that the new engine is built to be paired with either a traditional six-speed transmission or the company's brand-new dual clutch transmission. While the focus is on fuel efficiency, the manufacturer claims that performance is not compromised, and that the engine boasts powerful torque in the low-to-mid speed ranges.
The Japanese manufacturer has big plans for the new engine. Three different concept models will be sporting the new powerplant at the upcoming EICMA2011, scheduled to be held in Milan, Italy, this November.