Kansas City Bikers Join Together For A Cause
Chaparral Motorsports
|
September 21, 2011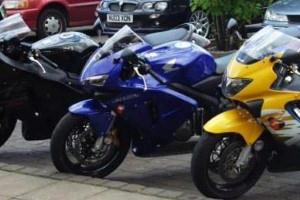 Motorcycle enthusiasts participating in a fundraising event in Kansas City, Kansas, weren't deterred by rain this past weekend. A group of bikers still managed to get together for The Bikers for Babies motorcycle ride, which raised money for the March of Dimes, according to The Kansas City Star.
Around 3,500 bikers traveled a loop spanning 115 miles, and raised just about $500,000. The money will help fund a charity that provides community initiatives such as intensive care for infants who are born with birth defects. Several hospitals in the Kansas City area will benefit from the bikers' big hearts.
While fundraising is the main goal of this event, the bikers also get to experience a little bonding.
"It's just the camaraderie," Trevis Scott, who has been riding with his wife Deana at the past six Bikers for Babies rides, told the news source. "You've got everyone from the doctor to the dirty biker who rides rough and tough."
According to the March of Dimes website, more than 7 million people in 900 communities throughout the U.S. will participate in a fundraising efforts for the organization.