It's Back! Oct 1st 2011 Motorcycle Sale Extravaganza Of The Year
Chaparral Motorsports
|
September 21, 2011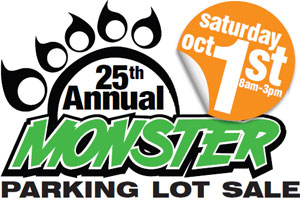 For motorcycle riders in the Southern California area, the Chaparral Motorsports Annual Monster Parking Lot Sale has become one of the most anticipated events of the year. For more than two decades, this massive discount extravaganza has been drawing riders from hundreds of miles away, who descend on the store in an attempt to find the best deals on just about every motorcycle accessory on the market today.
This year marks the 25th Anniversary of the Annual Monster Parking Lot Sale and the deals that riders can expect to find are hotter than ever. On Saturday, October 1st, more than 45 vendors have confirmed their attendance at this year's event, and all will be offering steep discounts on the hottest motorcycle gear. These aren't no-name vendors, either. Big names like Fox, FMF Racing, Spy Optic, Oakley, Metal Mulisha, No Fear and Pro Circuit will all be there with big savings on all of their merchandise.
The event is really a win-win for both the companies and the motorcycle riders. The vendors view it as a chance to clear out some of their merchandise, while the riders love the chance to get all the gear they need at incredible bargains.
Chaparral's Annual Monster Parking Lot Sale has exploded in recent years, and those who attend can expect a massive crowd. In fact, the sale became so large, with so many vendors in attendance, that Chaparral was forced to move the event away from their parking lot and to the more open space of Arrowhead Credit Union Ball Park, which is located on South E Street in San Bernardino, California.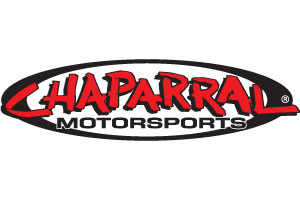 With riders coming from all over Southern California for this epic one-day only sale, those planning to attend should know that the best deals typically happen early in the day. The gates open up at 8 A.M. and the vendors will be there until 3 P.M., so while there's plenty of time to shop, many choose to line up before the show officially starts to ensure they can hit their favorite vendors immediately.
Whether you ride a street bike and are looking for new accessories or want some new leathers for next year's motocross season, the Chaparral Motorsports Annual Monster Parking Lot Sale not only offers an expansive selection, but extreme discounts on all the most popular brands and items. So mark October 1st, 2011 on your calendar and remember to show up early for the best deals.
Visit the Monster Parking Lot Sale page at Chaparral Motorsports' website, http://www.chaparral-racing.com/parking-lot-sale
Chaparral Motorsports, one of the leading motorcycle dealerships in California, is located at 555 South H Street, San Bernardino, near the 10 and 215 interchange. Chaparral Motorsports® is recognized as one of the largest motorcycle accessory and vehicle dealerships in the country. Chaparral Motorsports now encompasses a 160,000 square foot footprint. Started as a family motorcycle parts business, Chaparral Motorsports® has developed into a multi-line motorcycle and ATV dealer, offering Honda®, Yamaha®, Kawasaki®, KTM®, Suzuki®, Can-Am, Victory®, Polaris® and Kymco ATV's, motorcycles, and utility vehicles. Check www.Chaparral-Racing.com for more information.