Surprise, Surprise: Stoner On Top
Chaparral Motorsports
|
September 20, 2011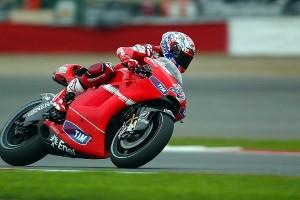 The Aragon MotoGP is in the books, and to nobody's surprise it was Casey Stoner coming out on top.
The Australian racer is having a monster of a season, and was able to notch his eighth win this past Sunday. Stoner now has a 44-point lead over defending champion Jorge Lorenzo in the standings and looks all but assured of taking home the title this year.
Stoner's lead in the individual race was almost as massive as his points lead. American Ben Spies started off well and shot out to an early lead, but he was quickly passed by Stoner. The Australian rider then built up a massive gap between him and the second-place rider, Honda teammate Dani Pedrosa. Pedrosa had an equally-large lead over the third-place racer, Jorge Lorenzo, so it was a bit of a boring race to watch for the fans, as the outcome was never really in doubt.
"Didn't get the best start, but managed to work our way through and have a fantastic race," Stoner told Cycle News after the race. "Can't thank the team enough. they've been fantastic all year. Every time I turn up at the track pretty much we're on pace. There's only been a few races this year we've struggled and very, very happy to come away with a win today."