Thousands Flock To Maryland For Delmarva Bike Week
Chaparral Motorsports
|
September 16, 2011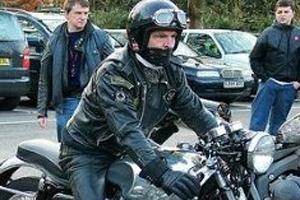 Thousands of bikers have already arrived in Ocean City, Maryland for the 11th Annual Delmarva Bike Week, which offers food, fun and entertainment all around Maryland and parts of Delaware.
The event has already kicked off and runs until Sunday, September 18th. The Ocean City area is known for its casinos, restaurants and bars, all of which are expecting a major boost in revenue over the weekend, reports Delmarva Now.
"It'll be my biggest week by far," said Gordon Wilkins, who owns Cork Bar on Wicomico Street. "This bar will be full. We try to treat them right. For a group of people the size of that, they are about the most well-behaved (customers) we get."
A "Cruzin the Coast" ride is scheduled as well, which has official stops at several local businesses. Riders who sign up get a free t-shirt and pin. If they visit a number of the official sites along the ride, they'll also be entered into a special raffle.
Live music is also scheduled at two different venues, with a full lineup of bands set to rock all weekend long. Attendees can also watch a "thrill ride" show, freestyle demonstration, and get inside a motorcycle simulator.